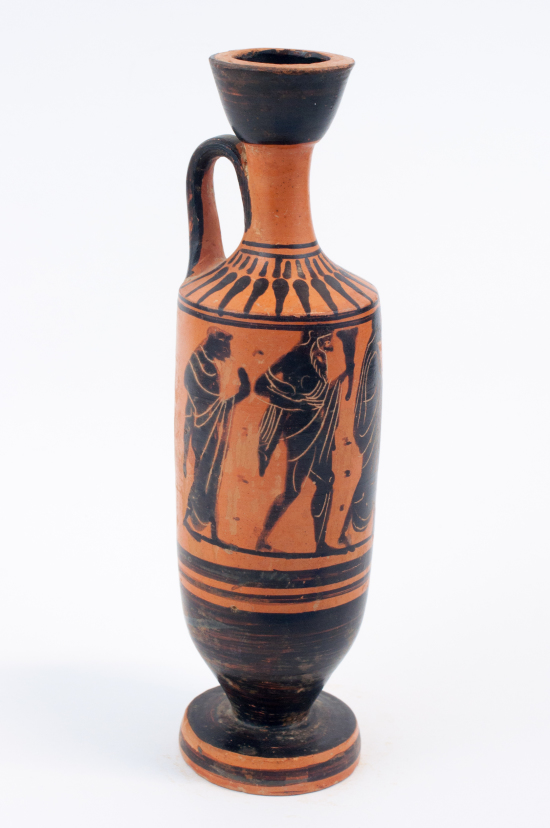 A donation by Dr Stephen G Papas via the Alumni Friends of The University of Queensland has allowed the RD Milns Antiquities Museum to purchase two Athenian black-figure lekythoi (oil flasks) dating to the early 5th century BC.
The donation was made to mark the Golden Jubilee of the Alumni Friends.
Dr Janette McWilliam, Director, said the vases were a significant addition to the Museum's Greek collection.
"We are truly fortunate to receive such a generous donation from Dr Papas: the gift not only enables us to expand our teaching and research collection, but the vases play an important role in our new exhibition which explores the complexities of the Greek god Dionysos," she said.
The vases are beautiful examples of the late black-figure style produced in ancient Athens, with scenes relating to festivals of Dionysus.
One lekythos has a procession of figures, including two maenads (female attendants of Dionysus), and a satyr (half-man half-goat followers of Dionysus) holding a rhyton (drinking horn).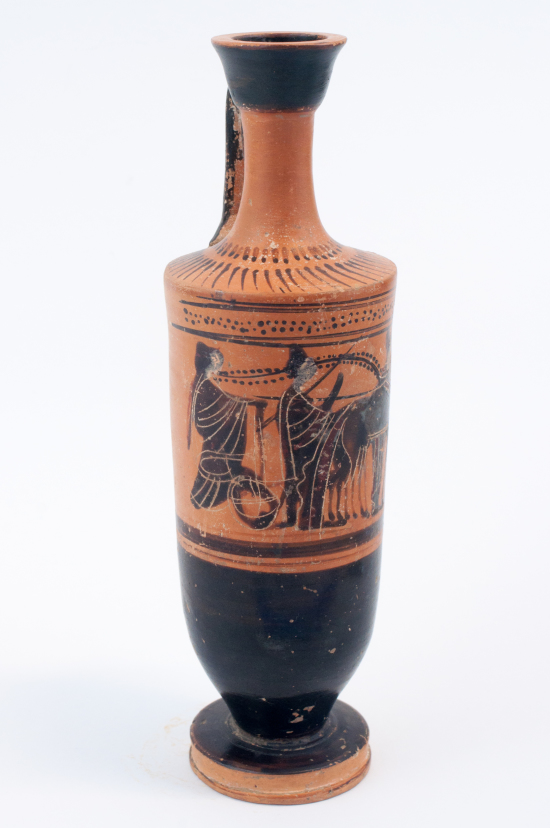 The scene includes mock-Greek "labels" for the figures, made up of nonsense characters.
The second vase features maenads in procession with a chariot drawn by two horses: one figure mounts the chariot while another, at the head of the procession, sits in a chair. Two other figures hold vine sprays.
Such festive scenes would have been familiar in ancient Athens as part of frequent public festivals.
Both pieces were purchased from a London-based dealer and come from a Swiss and a German private collection respectively, each formed in the 1980s and 1990s.
"The Museum worked closely with Dr Papas to source pieces meeting his specifications and undertook a full due diligence research process to meet international standards," Dr McWilliam said.
The vases will be included in the upcoming exhibition Dionysus: Portrait of a God due to open at the Antiquities Museum on 29 June 2018.
To find out more about the philanthropic contributions made by the Alumni Friends of UQ to Antiquities Museum over the past 50 years, view our special online exhibition 50 Years of Giving.